Beginning our professional photography practice unit we were assigned a brief to capture a series of documentary style photos on a subject matter of our choice, shooting the images to industry protocols and standards.
In class we discussed potential briefs, the logistics of shooting them and were encouraged to explore a set of ideas ourselves until we settled on a brief we were satisfied with.
Potential Briefs:
'Streets of Protest'
A series of images documenting London streets before, during and after a protest. I am interested on how the landscape and atmosphere of a street can visually change during a protest. I believe this would produce an interesting, alternative perspective on protests. Traditionally protest photography is primarily human and action based, these photos would look at the events from the location's pov.
I could potentially photograph a few different protests either on the same street, or different locations. This would require a great deal of planning, I would need to research what protests are due to happen and where they would be held. I would have to create an accurate time schedule to make sure I am able to photograph the streets before the protest begin and allow myself enough time to cover the whole event until it finished. I might even revisit the same street the next day in the early morning. I would perform a recce to find points of interest and suitable places to shoot from. I would need to have easily portable equipment, a DSLR, a lens hood, a tripod and camera bag, I could potentially use an assistant as I would be moving around a lot, requiring speed and efficiency when it comes to shooting.
The pros to shooting this brief would be that as it's on public land, it would be very accessible. The cons to this shoot would be permission, I would need to research whether I would need a release form if I photograph people in my photos. On the advice of our tutor I would look in get a NUJ press card to allow me to shoot at an event and avoid any legality issues. Another complication might be the weather, as I would be unable to change the day of the protest I would have to shoot in whatever weather conditions were on that day, even if they were poor
Health and Safety
I found some sources online that cite tips for protest photography, with information that might be helpful when it came time to planning and completing my shoot.
'Art and Activism: How to Photograph, Marches, Protests and Rallies.'
https://www.adorama.com/alc/art-and-activism-how-to-photograph-marches-protests-and-rallies
'Protest Photography: How to Capture the Action and Stay Safe'
https://petapixel.com/2016/05/03/protest-photography-tips-capture-action-stay-safe/
I consulted the official Met Police advice for photographing in public, as it's important to know your rights as a photographer before shooting, especially in potentially volatile situations such as a protest.
Inspiration:
---
Liminal Spaces
A liminal space is described as a place in which reality can feel altered or inexplicably strange.
"Liminal" means "relating to a transitional stage" or "occupying a position at both sides of a boundary." –  The Odyssey Online 
Liminal spaces could include airports, empty train carriages, doctors waiting rooms, abandoned stores, playgrounds at night, toilets at concert venues, school corridors after hours, laundromats, stairwells etc. Liminal spaces are often places of transition, for example a waiting room or airport, where you are only meant to occupy that space before getting to another destination. Others, like playgrounds at night or empty museums, are spaces out of context of the intentions they were designed for. Our behaviour and responses to these liminal spaces interests me, they might produce feelings of anxiety, reflection or even creative inspiration. I propose creating a typology of liminal spaces around London, spaces that I have access to. This could include the college during early hours or late in the evening, empty train platforms and waiting rooms and various stairwells in the Lambeth area.
I would have to conduct an initial scout for locations and observe when are the emptiest times to photograph. A shooting schedule would have to account for travelling around either early in the morning or late at night and take into consideration any restrictions I would encounter i.e night bus, night tube, safety. I would need permission to shoot on private property, contacting TFL and Morley to see if I would be allowed access. Shooting would require a tripod and my SLR as I would want to compose beautifully framed shots of the location. I would need a lens with the widest aperture possible as I would probably be shooting in low light conditions considering the time the shoots would be.
Permissions
I would be shooting around the Lambeth area potentially shooting on public property such as parks, however these spaces are not always free to shoot on and require permission. I consulted the City of London website's, 'Film and Photography Permissions' guide to better understand when and if I would need to contact the appropriate department. Upon the advice of out tutor recounting an experience of her own, it is necessary to research all locations for shooting beforehand as surprisingly parks in London are actually on private land and require permission.
Examples of liminal spaces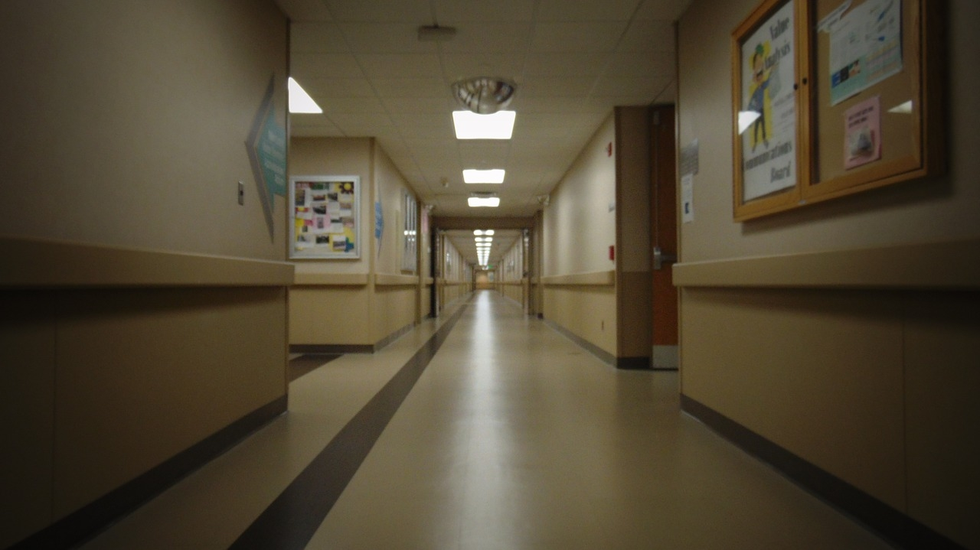 ---
"A Day in The Life of… My Mood Disorder"
A subject matter close to my heart, mental health is something I am committed to representing and continuing to develop my understanding of through my work.
Living with a mood disorder myself I know the extent of how much it can effect day to day living and alter your perception of reality.  I propose a brief  around the concept of 'A Day in the Life of…' It would be the beginning of a series of photos focusing on either a mood disorder, anxiety disorder, personality disorder or OCD. I would shadow my subject through their daily routines and attempt to photograph the details of living with a mental health problem, for this instance I would focus on mood disorders. Mood disorders can manifest itself in many different ways, from physical and psychological symptoms, to affecting how that person interacts with domestic spaces, outside in public and how they communicate with other people. I would sincerely love to produce a set of intimate images that documented a realistic portrayal of the complications and unique experiences living with a mood disorder may bring.
Before beginning a shoot like this their would be a great deal to take into consideration. Foremost would be ensuring that I approach this with sensitivity, sourcing a subject who would be comfortable allowing me to photograph them. A model release form would be needed, I might add a sensitivity clause to ensure my subject is comfortable at all times and feels safe in front of my lens. I believe it is extremely important to set these boundaries when dealing with such an intimate subject matter and making sure that the shoot is ethical, consensual and non exploitative. As I suffer from mental health issues myself, I believe I would be able to establish a level of trust and understanding with the subject.
Before scheduling the shoot I would hold a relaxed interview with my subject, getting to know them, their experiences of living with a mood disorder and observe some of their routine before outlining when I would be able to shoot them.
I would potentially need more equipment for this shoot, lighting, tripod, shutter release for interior shots as I might shoot portrait styled shoots. For any exterior shots I would might use a lens hood, weather dependant. The complications of shooting this brief would be down to scheduling, I would be reliant on the subject and their availability, finding the time to closely observe and photograph such a shoot would be a challenge. Secondly due to the intimate and sensitive nature of the subject matter, my subject would be entitled to cancel, postpone or change the shoot at any time as I want them to feel completely in control of how much, when and what they share.
Although this is definitely a brief I am interested in pursuing as it reflects my interests, this shoot may require more time and considering the time restraints of our lesson time in this unit, I might not have enough.
Model Release Forms
As I would be shooting an individual, I would need to create a model release form. A release form is a legal document between photographer and subject that gives the photographer permission to publish their images, on websites, posters, marketing materials etc.
Influences:
Due to the nature of this brief, I would have consider how I would begin to photograph this subject matter. Would I show the subjects surroundings, would I conceal their identity, would I focus on medications or symptoms? How intimate would the pictures be? I looked at other artists who had tackled similar subjects in their work for inspiration.
Melissa Spitz
Nan Goldin
---
The Lost Lesbians of London
London is renowned for being a cosmopolitan city, with a rich and diverse queer history and cultures, yet lesbian visibility seems to be fading from view, a trend reflected among many cities across the globe. London once was a thriving with lesbian bookshops, bars and community spaces, now in 2018 only one remains, I propose a brief that documents the mysterious disappearance of the 'lesbian scene'. I want to document places where lesbian spaces existed, searching archives to see how they looked when they were open and what exists in their place now. The series would eventually create a visual map of lesbian history, and shed some light on just how many places the community has lost. This is a subject matter that is important, I think I would thoroughly enjoy looking at London through a queer focused lens.
This project would require a great amount of research, sourcing archive pictures of these spaces before they closed down, locating and learning about their history. I would need compose a list of choices, and go on an initial recce to scout the locations and note how long it will take me to travel between the different locations. I plan to shoot exterior shots so plan to shoot on public space however, I may need to get permission if it requires me shooting on private land. As there would be a great deal of travelling required with this shoot, I would need easily portable equipment, a lightweight tripod might be required.
I think this brief would potentially the easiest to plan, schedule and shoot. I have easy access to the locations and would be able to shoot without assistance and potentially in one or two days. I would have to take into account the weather and lighting conditions, but shooting over a few days may produce interesting variations.