I selected the appropriate equipment for my shoot
Nikon D3400
This is the current camera I have been using on the course, it has a full range of functions that will be sufficient for my shoot. I will primarily be shooting in the semi-automatic mode, aperture priority (AV), as I want to retain a deep depth of field for my location shots. Aperture priority mode allows me to control the aperture, whilst the camera controls the shutter speed as I am shooting outside and lighting conditions may change too rapidly to control on manual mode. When I shoot my evening pictures I will shoot on shutter priority (TV) mode to give me creative control of how lights will look in my shots.
18-55mm VR AF-P Kit Lens

As this camera is relatively new to me, I only have the kit lens I bought with it, a 18-55mm zoom lens. A zoom lens will allow more versatility in the range of shots I am able to produce. A wider angle  will allow me to fit more into the frame, important when I am photographing locations as I want to capture the whole scene, as I'm attempting to document the essence of LGBT culture in London, so details matter.
The disadvantage of a zoom lens for a shoot of this nature, is the lens is heavier and less easy to transport around in comparison to a prime lens. Another challenge might be faced during the shoots in the evening, zoom lenses tend to be slower and the aperture will not go wider than f5.6 on certain lens distances, this means I will have to compensate with shutter speed and ISO settings.
Ideally I will shoot between 35-50mm, but I have to be careful of lens distortion. The photos below demonstrate the style of shot I would like to try and reproduce in my shoot, the wide angle captures more of the story and surroundings of the bar/location.
Tripod
I will be taking a tripod with me to stabilise my images as I will be shooting in low lighting for a portion of my shoot. I decided to split my shoot into two day/night shoots to ensure a variety of interesting shots that fulfil the brief, London at night is as full of life and character as it is in the day. I want to create contrasty images where the lighting from the street and shop lights are vibrant and dynamic. Shooting at night in low lighting comes with complications. To achieve the desired effect I will have to shoot at a slower shutter speed, allowing for a longer exposure to effectively capture the lights so they really pop out of the image. Reducing the shutter speed increases the risk of motion blurring and decreases hand hold-ability, therefore I will use a tripod where appropriate.
Additional Equipment
I am taking spare batteries, SD cards to ensure I have enough battery life and memory as I will be shooting long hours and need to be completely prepared as I will likely not be able to recharge on the go.
If The Budget Allowed…
As I am limited by a small budget I was not able to source all the equipment to maximise efficiency during my shoot, however if I had the opportunity I would have rented the following equipment from WEX Photo Video. WEX is a company that offers professional photographic equipment to buy new, used or rent, it's a service that I would definitely consider using in future projects.
Lens Hood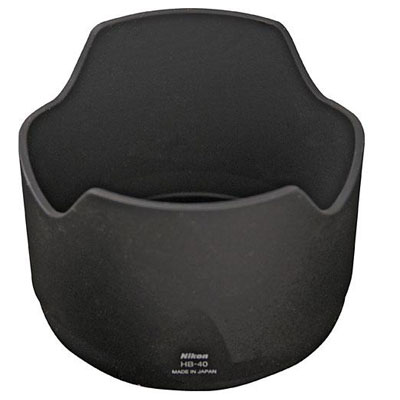 Ideally I would like to complete my shoot with the use of a lens hood as I will be shooting outside for the entirety of the day. A lens hood blocks out light to prevent aberrations such as lens flare, this is a particular risk with the wide-angle lens I will be using as the field of view is more likely to let in stray light.
This one could be purchased for £29.99
https://www.wexphotovideo.com/nikon-hb-40-lens-hood-1522054/
SaveSaveSaveSave